---

Craftsman will put a pearl nucleus is carefully one by one Akoyakai .
Nucleus-Insertion even in skilled the craftsman's job to use the nerve .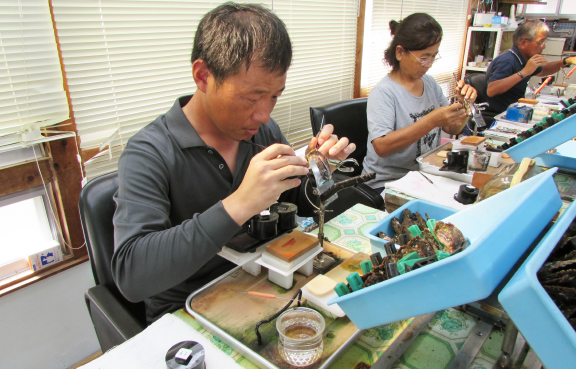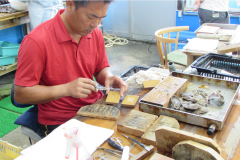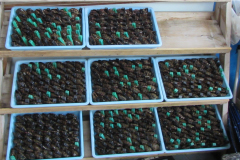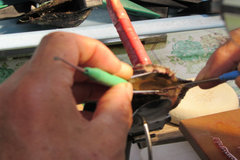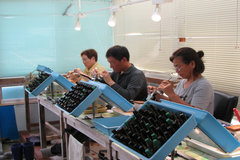 ---

Shellfish eat the bait, dust and dirt on the shell for easier breathing, it will clean in every single hand.
Clean longer shellfish, it is carried by ship to sea will grow larger in natural rich sea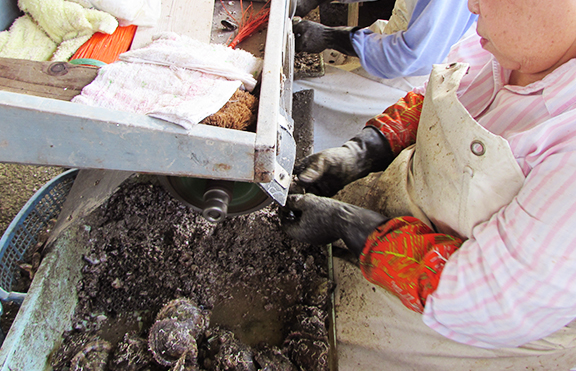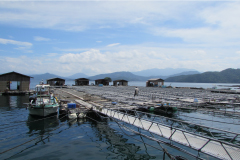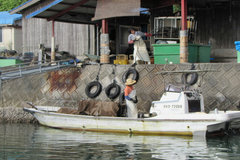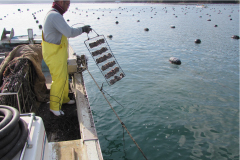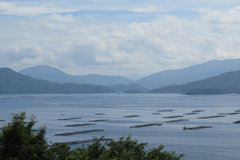 ---

The pearl shell brought up carefully for one year is performed beach deep frying of.